Live from Landsdowne, we have Jez on the line sporting his golden Wallabies jumper.
Jez, Lansdowne Road is the oldest standing rugby stadium, having hosted international test matches since 1878. This game was the last match the Wallabies would play at the historic ground before it is knocked over to make way for a modern stadium. What is the general publics' feeling on saying goodbye to Landsdowne Road?
Jez: Well, we were suprised at the lack of concern for the loss of this iconic stadium by ordinary Dubliners. We can only surmise that the history of famous drubbings that Australia has delivered to the Irish on their home turf (none more memorable than the 1991 World Cup quarter final where Campo delivered "that pass" to Michael Lynagh and steal a victory in the dying seconds) has resulted in the Irish wanting to bull-doze the physical scar from their landscape. If this is the case, then they couldn't have done a better job to erase the mental scar too by wiping the floor with the Wallabies, who turned up as quokas ready to be beaten by an Irish team that played with them like a bunch of drunk teenagers on leavers weekend playing quokka soccer.
And what was the reaction of the Aussies when they lost so devistatingly?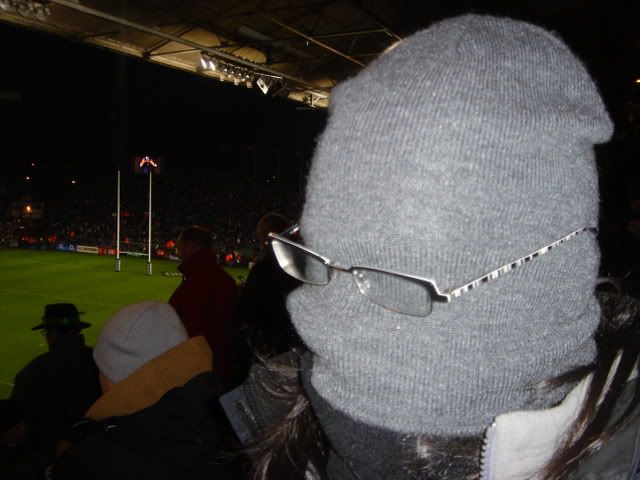 Jez: I dont want to talk about it but I think my wife's reaction says it all really...